Miniature Rowing Oars hand painted with your design and shipped Worldwide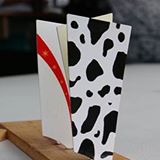 We manufacture and hand paint miniature Oars and can ship to you anywhere in the world.
We have been established for over 15 years and hand paint your oars from our offices in Auckland, new Zealand

Read more about us click here.

How to order and pay
SHIPPING: We ship anywhere in the world, You can view our rates when you select any product click on ' Shipping Estimator ' , enter your location to view the costs.
PAYMENTS: We accept Paypal. NB: Visa or Mastercard are processed through Paypal without needing to sign up.

DELIVERY TIMELINE: We typically ship your order 4 days after receiving a payment, and will keep you informed during the delivery process.
If you should have any questions regarding our terms, shipping, delivery timeline or product then please click here to get in touch or see the relevant section of the website.
We will be delighted to help.